Take On The Best Real-World Fighting Skills With Extreme Self-Defense Training
We all know the world can be a dangerous place. Are you prepared to face down a challenge if you or a loved one are threatened?
With the help of the American Top Team Gulfport, you can be.
Our Extreme Self-Defense training in Gulfport can help you stay safe in any situation and enjoy the best total-body workouts in the process.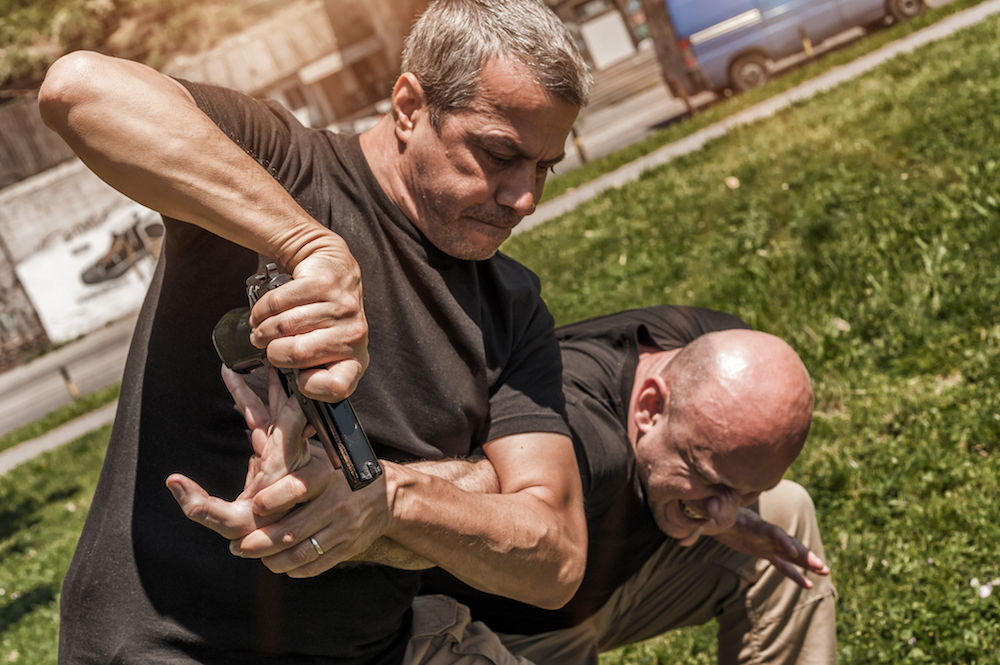 Extreme Self-Defense Training Is Perfect For Everyone In Gulfport
Self-defense training isn't limited to a certain group of people. Everyone should have the skills the defend themselves at a moment's notice and that's why our Extreme Self-Defense Classes in Gulfport don't require any previous experience.
Learn how to stay safe from day one with the help of our dedicated staff. You'll be challenged with exciting workouts that cater to your unique needs.
You'll learn how to:
Improve your situational awareness
React at a moment's notice
Strike with power and accuracy
Enjoy self-confidence at all times
And After Just A Few Classes, You'll Notice Incredible Results Across Your Entire Body
Our Extreme Self-Defense Classes aren't your traditional training program, but they do offer an effective total-body workout that can help you burn fat and build muscle in no time.
Unlike the big box gyms, we teach you how to be dynamic in your movements and how to apply your strength to practical situations.
At American Top Team Gulfport, you can:
Lose weight and tone every muscle in your body
Build speed and agility
Improve your cardiovascular health
Walk away feeling more accomplished than ever before
Don't Miss Out On The Best Self-Defense Classes In Gulfport! Sign Up Today!
If you're looking for a change to your workout routine or you're hoping to learn real-world self-defense skills for any situation, we're here to help. Join us at American Top Team Gulfport and take on the best self-defense classes around.
Fill out the short form on your screen to learn more!